(Here's how to reset your password if you forgot it.)
Mobile app
To change your password, log onto your account using a Web browser and follow the steps below.
Website
1. In the upper right corner, click the down arrow and click Settings.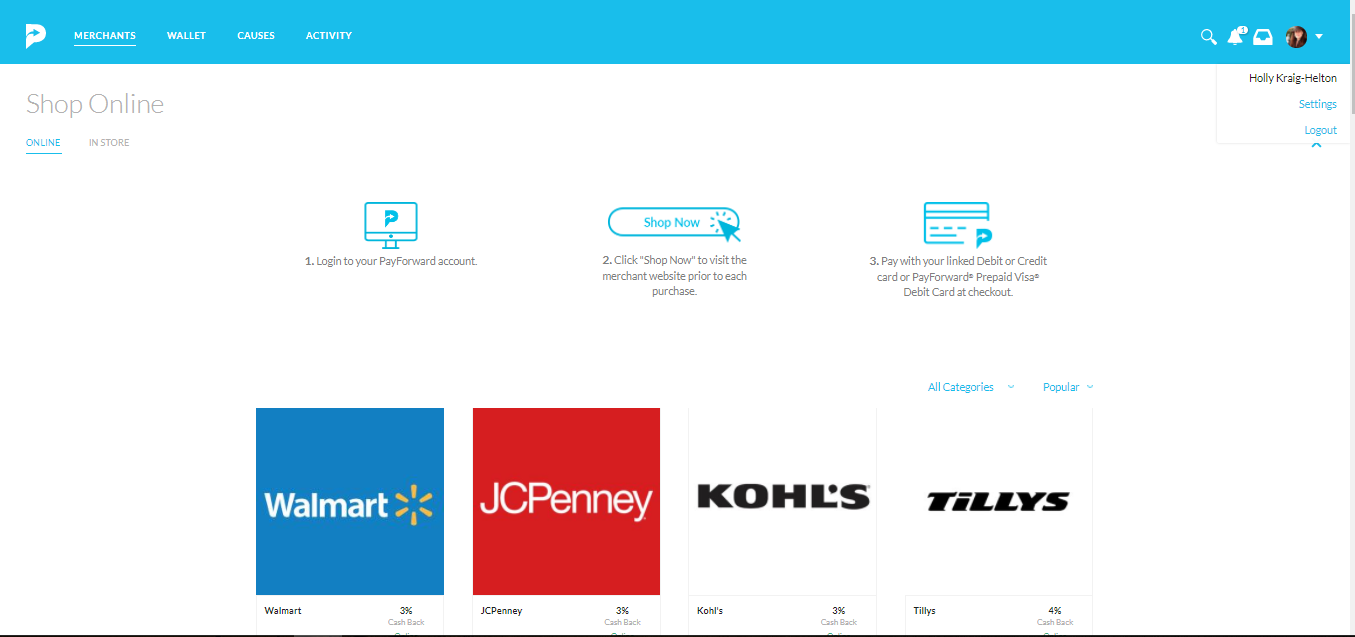 2. Click Change Password.

3. Type in your current password and a new password twice. Remember: passwords need to be at least 8 characters with one uppercase, lowercase, and numeric.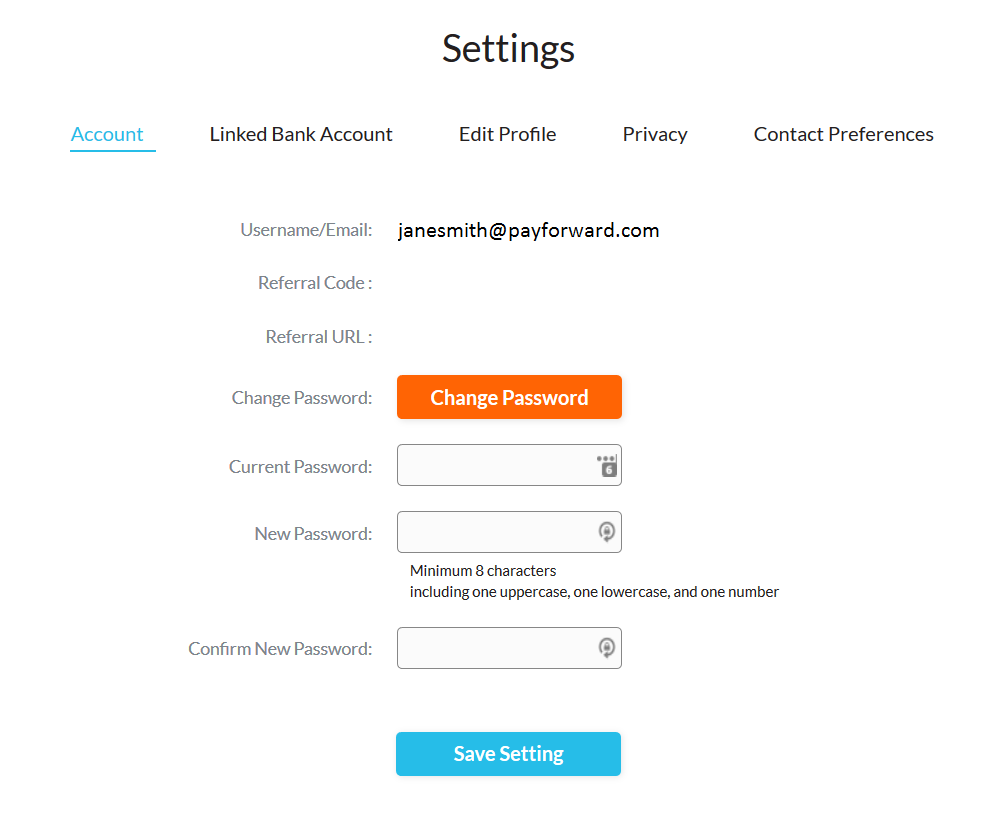 4. When finished, click Save Setting.